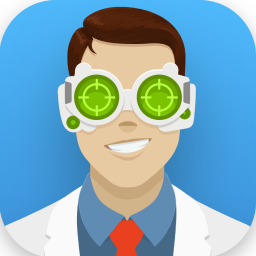 New
Disk Drill - the premium data recovery software
The most reliable way to recover deleted files
Free Download
Disk Drill 5.x – January 2023

---

Older Disk Drill – Since 2011
An easy-to-navigate interface. You can start searching for lost data in a couple of clicks.
Nice visual presentation of the scanning process. You can see the file types being found and the progress of the scan.
Easy navigation and preview of scan results. Comprehensive filtering and selection for further recovery.
Data recovery complete! Choose the recovery path and retrieve your recovered files.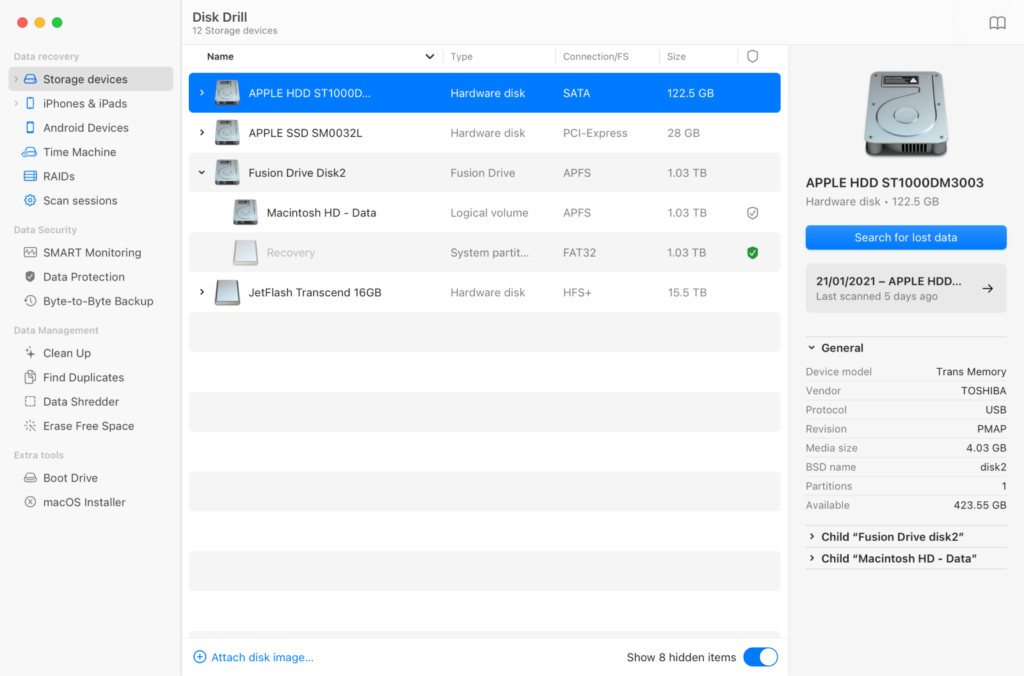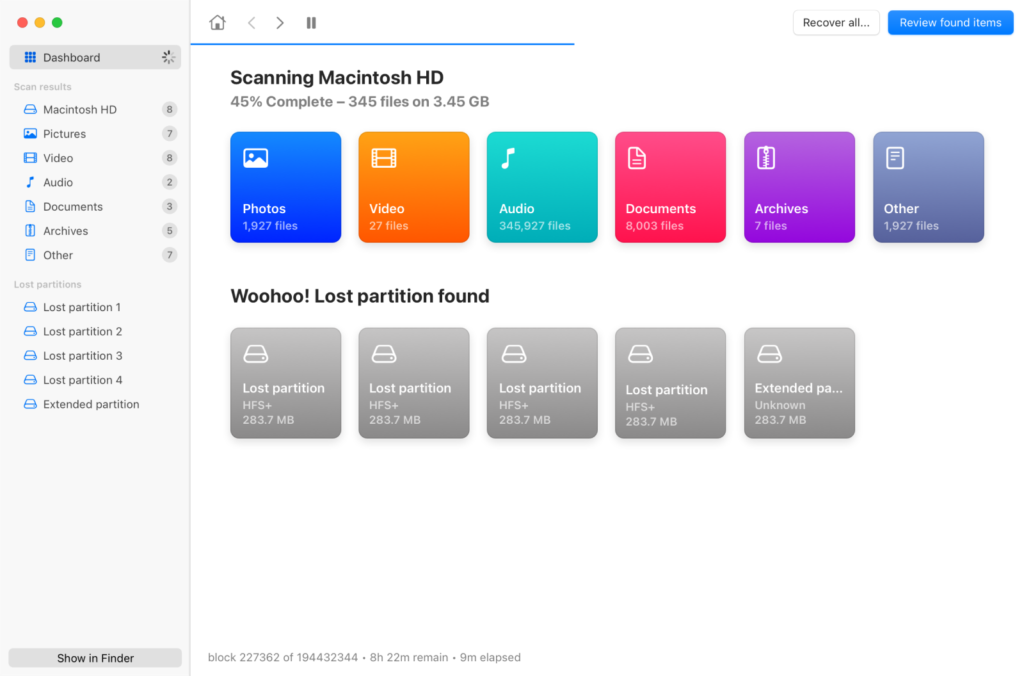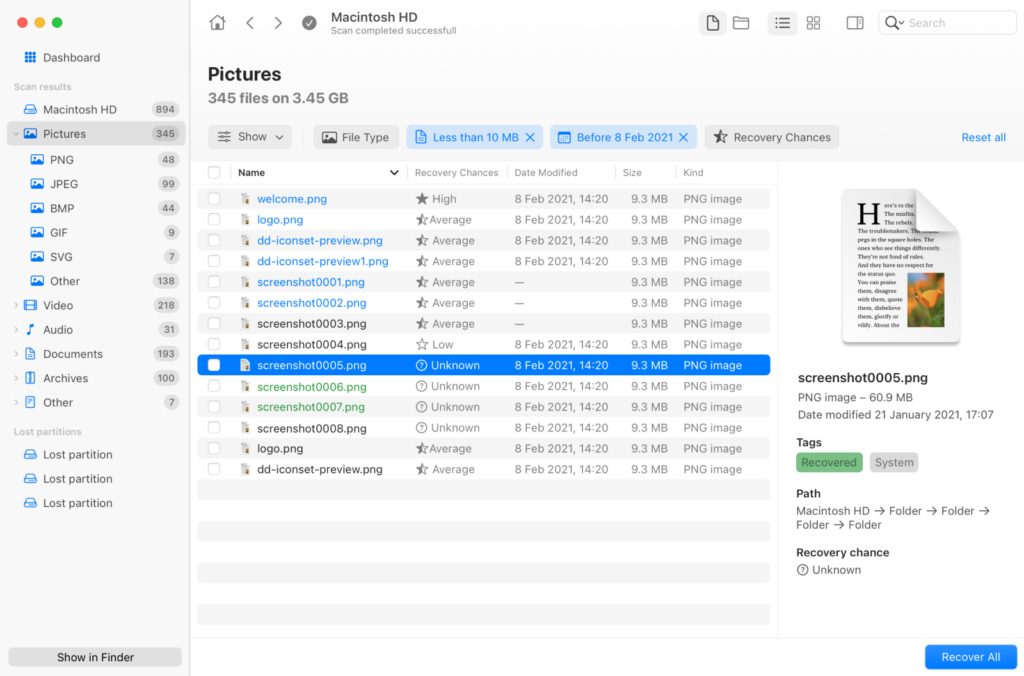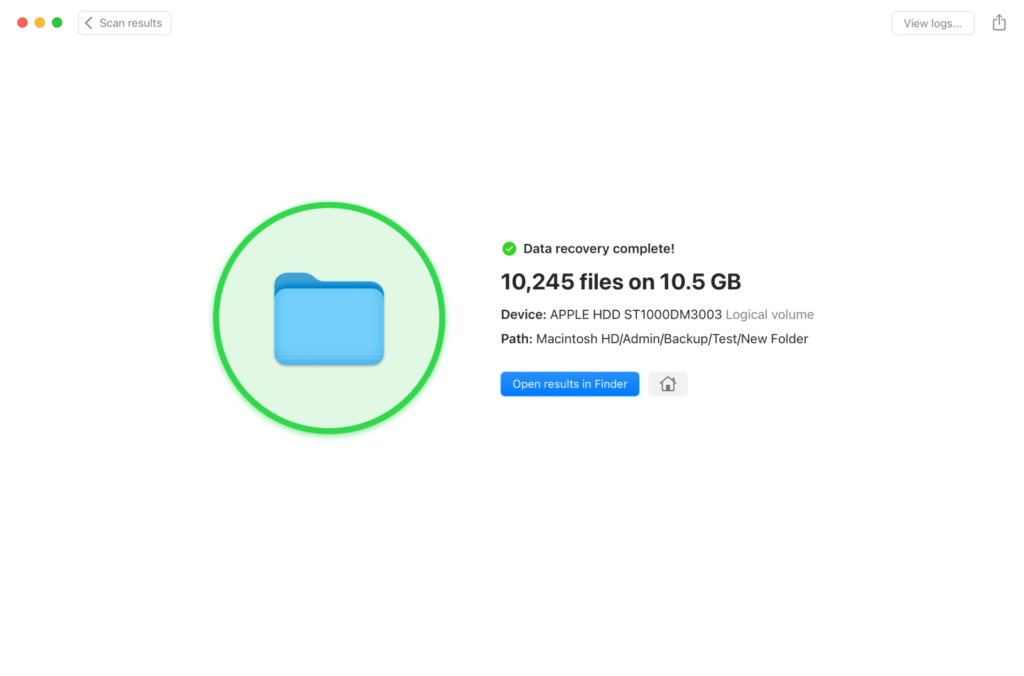 Disk Drill has been around for more than ten years now, getting stronger with every update, steadily expanding its range of supported file formats,platforms, and efficient data recovery scenarios. Whether you are looking to prevent data loss or retrieve your lost files, Disk Drill surely has it covered!
Elegant interface perfectly integrated with your platform
Take advantage of not just a trendy and good-looking interface - Disk Drill's interface is designed so it has everything you need right at your fingertips - easy-to-use and clean of any clutter.
Well-presented accessible interface
An intuitive macOS experience with all the necessary options right at your fingertips.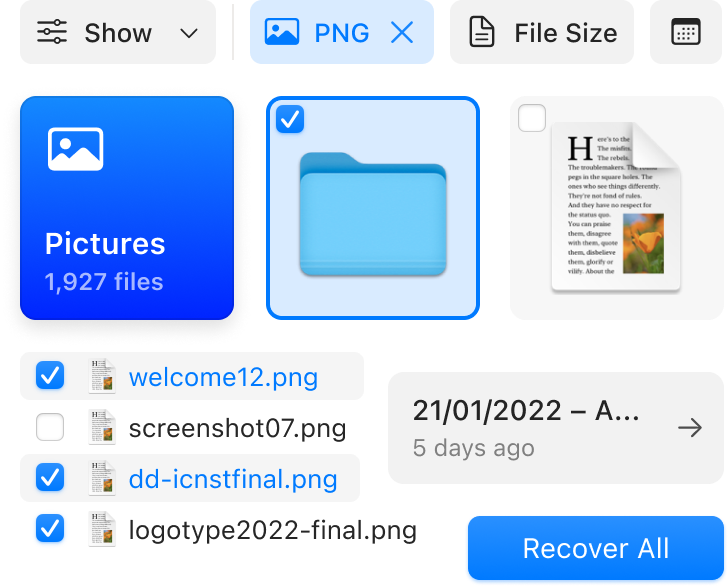 Always the latest macOS compatibility
Disk Drill is updated regularly to be compatible with the very latest updates in macOS.
Works with M1, M2, and T1-powered Macs
In stride with the latest Apple hardware, Disk Drill offers strong recovery results on your computer.
Cutting-edge interface
Modern and stylish, yet simple and intuitive interface allows for easy filtering and navigation.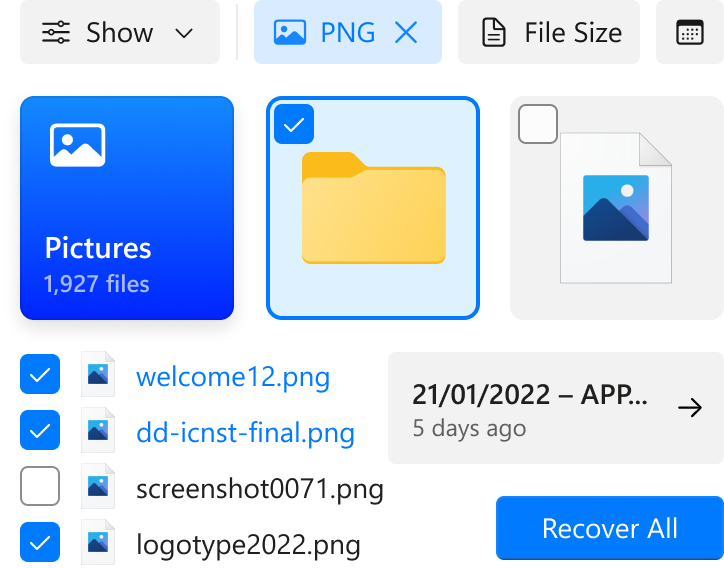 Introducing Adaptive Dark Mode
You don't have to adapt - Disk Drill will! The app will switch to the same color mode your system is using.
Superb file preview options
This important step in the recovery process offers the visual reference to your anticipated recovery results.
A powerful response to any data loss scenario
Disk Drill recovers lost data from an impressive number of devices and their operating systems. The algorithms keep getting better and better with each new release.
Impressive levels of Data Recovery on APFS & HFS
Discovery of lost APFS partitions, efficient algorithms for relocated files, better HFS scans.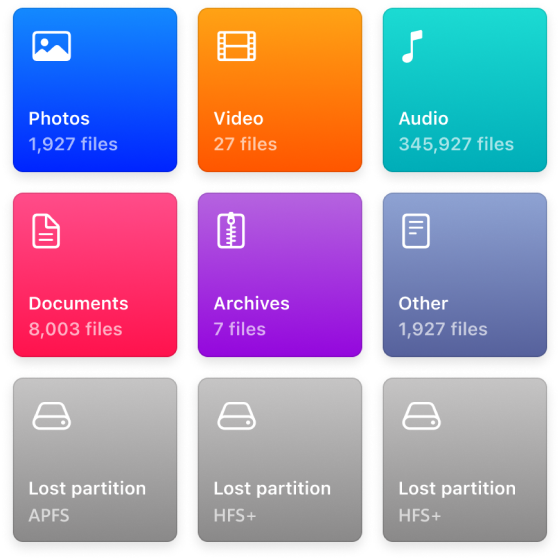 Numerous Recovery Sources
Recovery from Mac, Windows, Linux, and Android. Linux RAIDs, Virtual Hard Drives & WSS supported.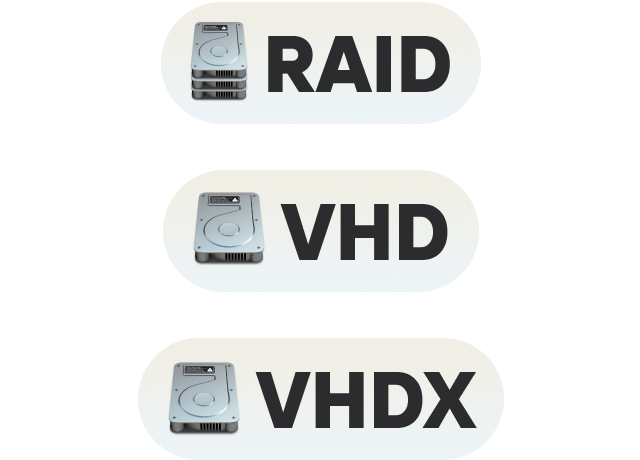 Data recovery from newer iOS & iPadOS
Your iPhone or iPad running iOS 16/16.1 is supported, as are iOS and iPadOS backups.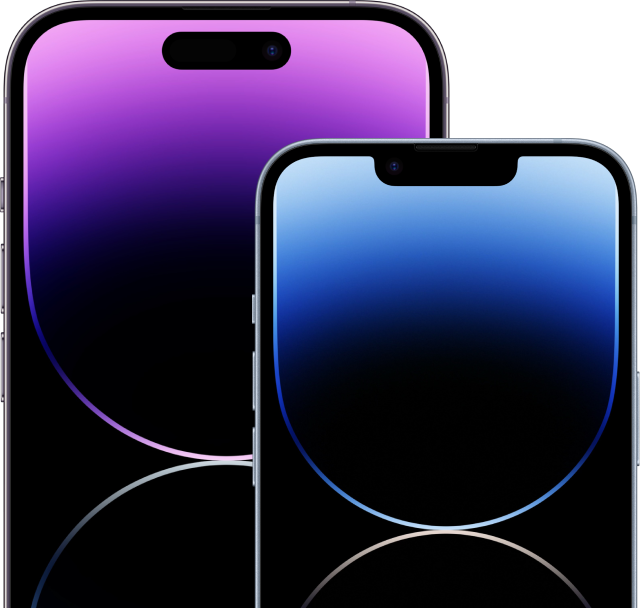 Get more data restored
Each app update offers an increase in lost data recovery capabilities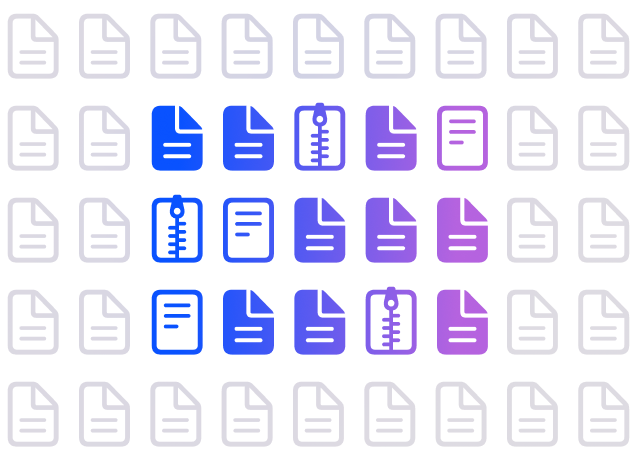 A variety of data storages supported
Recover lost data from Windows, Mac, Linux, or Android. Linux RAIDs, VHD & WSS are now supported.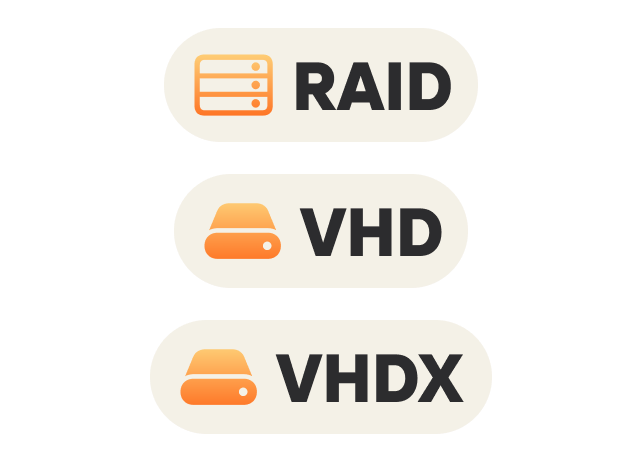 NTFS bad sectors scan
Recover lost NTFS partitions, now with better bad sector detection.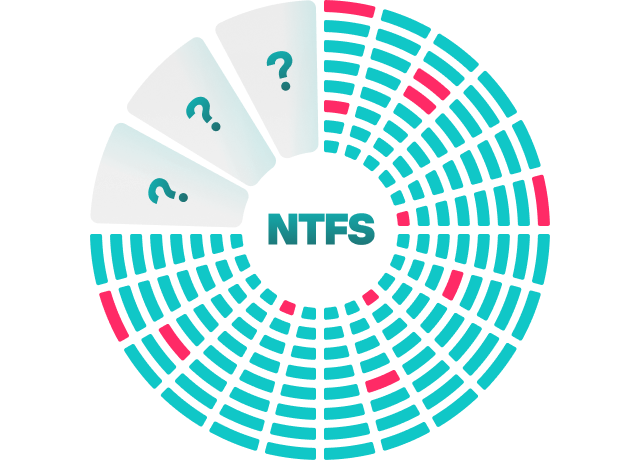 Take advantage of Recovery Chances Prediction and Faster Deep Scan
Make the most of advance knowledge of which lost and deleted files are more likely to be recovered - the calculation of recovery chances perfectly complements the preview option, while faster Deep Scan times mean you'll get your data back even sooner!
Deep scan goes deeper
Now even more missing data can be recovered thanks to addition of new file formats to the Disk Drill portfolio.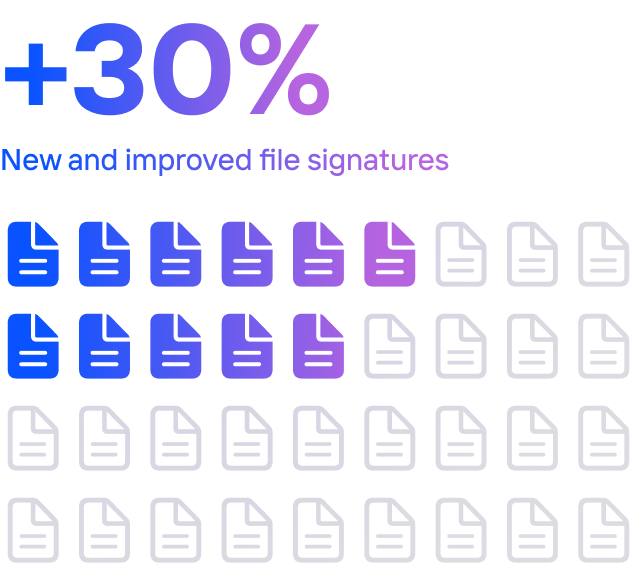 Recovery results prediction
Being able to predict the recovery chances for each discovered file greatly maximizes the efficiency as well as saves time.

Fast Deep Scans
Deep Scan handles damaged and failing disks skillfully recovering data faster than ever before.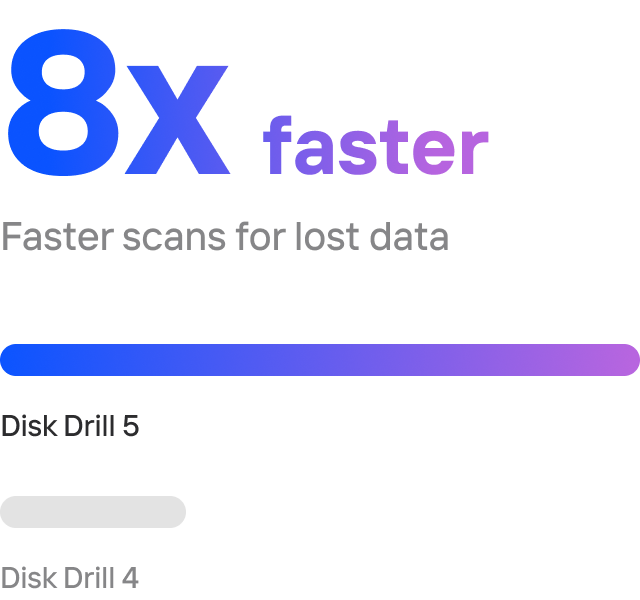 Recovery outcome prediction
Speed up the lost data recovery process with the careful recovery prediction, various filtering and preview options, etc.

Integrate Disk Drill with your system to keep your data extra secure
With Disk Drill you can be proactive and avoid data loss entirely. Use either S.M.A.R.T. disk monitoring, Recovery Vault and Guaranteed Recovery or your most preferred combination depending on your data safety needs.
Don't let the data loss happen
Enable S.M.A.R.T. disk monitoring to be continually informed of your disk health. This can help you keep your files safe from loss or damage.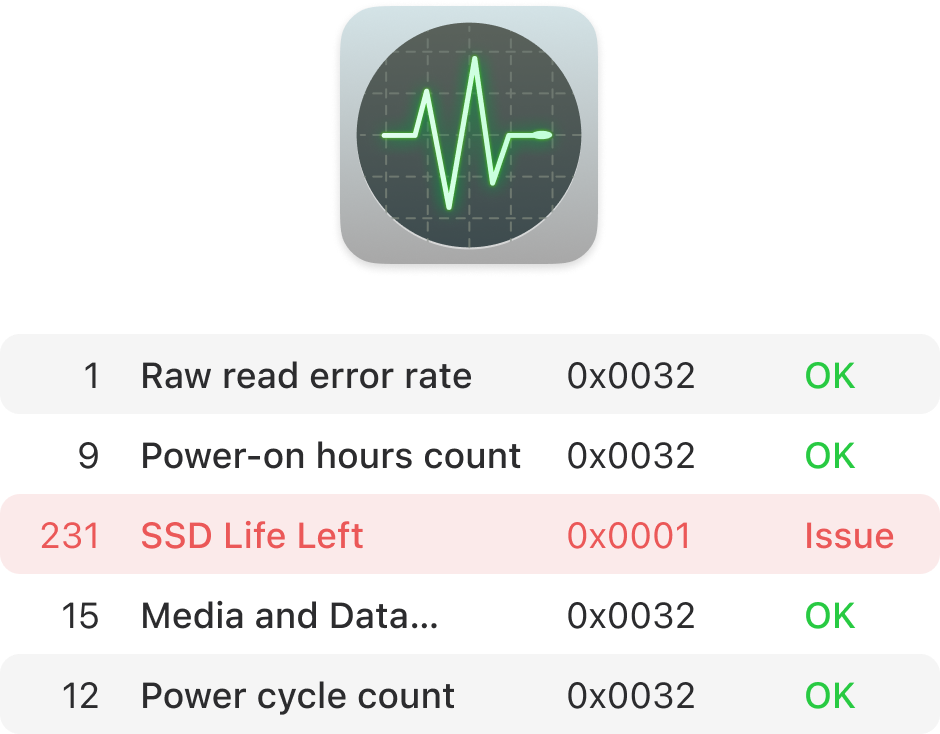 Cross-platform scans
Transition your sessions smoothly. A scan session that has been started on macOS is easy to finalize on a Windows machine.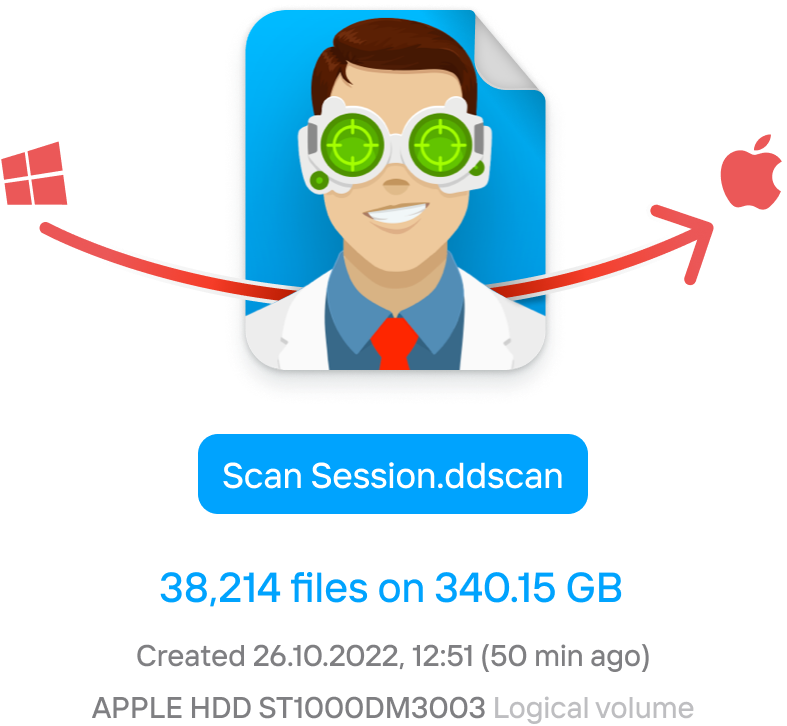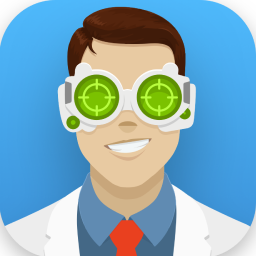 New
Disk Drill
A trustworthy powerful data recovery tool
There is no smarter way to recover lost data than with Disk Drill! Improvements and new features are added on a regular basis to keep your files safe.
Free Download
Disk Drill 5.x – January 2023

---

Older Disk Drill – Since 2011
Answers to your most common questions
Is Disk Drill safe to use?
Yes, Disk Drill uses non-destructive data recovery algorithms that are designed specifically to recover your lost data without performing any write operations. Just make sure to always download it from its official website to ensure that you're getting a genuine version of Disk Drill and not a potentially harmful counterfeit version. Only genuine versions of Disk Drill are guaranteed to be 100% safe and free of viruses and other malware.
Is there a discount for those who are upgrading to Disk Drill 5 without Lifetime Upgrades?
All Disk Drill users who have purchased the software before September 1st, 2022, can upgrade to the latest version with a 50% discount. You can request your own discount code using this form.
I'm running macOS 10.14 and need Disk Drill 4. Where can I download it?
To support older versions of macOS, we provide links to previous releases of Disk Drill (including Disk Drill 4) on the main download page of the official CleverFiles website.
I'm running Windows 8 and need Disk Drill 4. How to download it?
Windows 8 users can head over to the Windows download page on the official website, and download the Disk Drill 4 regular or extended installer.
What are the system requirements for Disk Drill 5?
To run Disk Drill 5 you need to have at least macOS 10.15 "Catalina" or Windows 10, depending on if you're a Mac or PC user.
Do you offer edu/military/other discounts?
Yes, we do offer a 20% discount to students, people who work for educational institutions, government agencies, and non-profit organizations.
Will I get a refund if I can't recover my files?
If you purchase Disk Drill PRO or Enterprise and are unable to recover your files, you won't be eligible for a refund. We strongly encourage all potential customers to use the free version of Disk Drill before purchasing a license to check if lost files can be found and previewed. If they can, then their recovery is possible.